WE HELP US OF OMEGA
LIVE YOUR HOME BETTER
insulation with Swiss cellulose fibre
INSULATE TO SAVE
We guarantee the best comfort at home by maintaining the right temperature at the lowest energy costs.
With two simple interventions we attain the thermal insulation of your home.
Thermal insulation of the attic floor: in just one day, we apply cellulose flakes of the required thickness and density to achieve the desired result in terms of comfort and efficiency of your home.
This intervention cuts heat loss from your property by up to 50% and guarantees + 3 °C in the winter and -3 °C in the summer, which fosters energy saving and noticeably improves comfort.
Thermal insulation of perimeter walls: we work outside, in the cavity of the perimeter walls, by blowing inside the cellulose flakes at high pressure, until all the space has been filled. This ensures that your building is better protected from the outside.
This cuts heat loss from the building by 25/30%, completing the perfect thermal insulation of your home.
THERMAL INSULATION WITH CELLULOSE FIBRE ALLOWS OBTAINING A TAX DEDUCTION OF UP TO 65%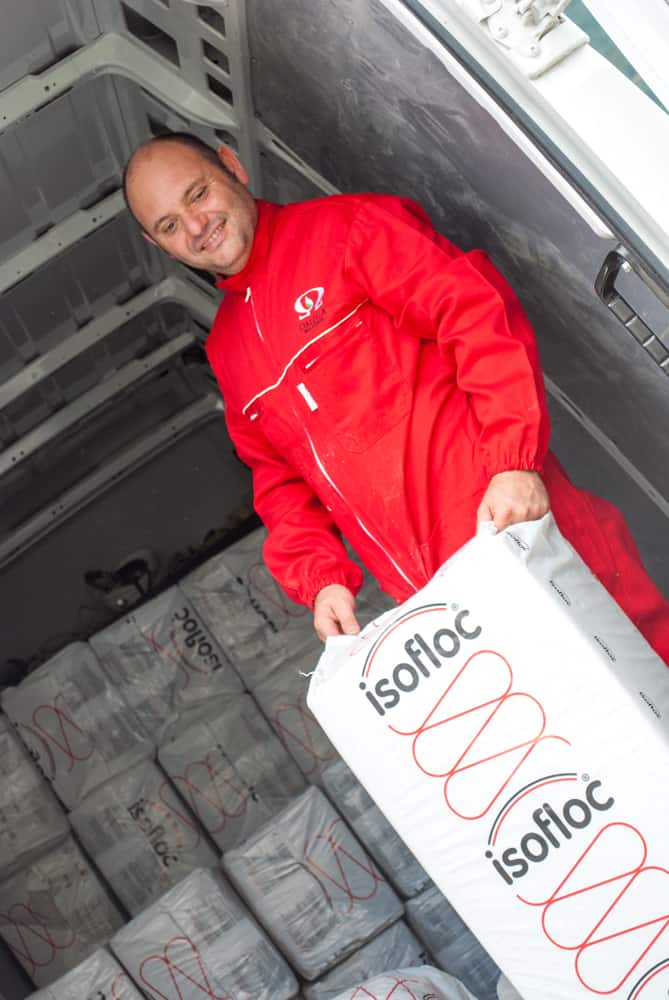 WE SEE INSULATION AS A FORM OF ART
WE FIND BRILLIANT SOLUTIONS FOR YOU
PREVENTS THE FORMATION OF MOULD
We use only certified and natural cellulose flakes that allow the building to breathe, thus preventing the formation of mould.
Isolate from noises coming from outside
It helps to significantly reduce noise pollution from outside, thus fostering tranquillity and relaxation.

REASSESSMENT OF THE ENERGY CLASS
The indoor air is cleaned by the exhalations of furniture and carpets.
The outside air is filtered by dust and, with an additional filter, by pollen.
PROMOTE ENERGY SAVING
One single intervention can improve your energy rating by three classes, which increases the living comfort as well as the market value of your property.
THE BENEFITS OF INSULATION WITH CELLULOSE FIBRE
Fast and non-invasive interventions
More cost-effective and more efficient than other materials
+ 3 °C in winter and -3 °C and in summer
Reassessment of the energy class for the property
Eco-friendly and natural
Non-toxic and odourless
Non-flammable
Resistant to attacks by rodents and insects
Inalterable over time
Swiss-certified cellulose flakes
TECHNICAL AREA
PER OPERATORI DEL SETTORE
OPENING HOURS
Mon -Fri : 8:00am - 6:00pm
Saturday and Sunday : Closed